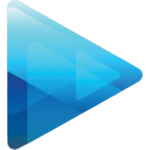 I AM ALSO A CAPABLE COLLABORATOR WITH VISUAL CONTENT CREATION SKILLS.  I'M FAMILIAR WITH NONLINEAR EDITING PLATFORMS VEGAS AND CAMTASIA. I CAN BE A VALUABLE ASSET IN CRAFTING YOUR COMMERCIAL, ONLINE VIDEO, YOUTUBE CHANNEL INTRO, INTERNAL PRESENTATION ETC.  

I loved this project!!  I was hired by an app developer to provide the North American English accent for three of the four characters in their explainer video.  
VIDEO SYNCHRONIZATION 
I provide the voiceover AFTER the video has been rendered.  This requires precise delivery and editing on my part.  
I'm a professional, hassle-free creative collaborator specializing in voicing informative, believable audio/visual content with a sunny, enthusiastic delivery.  
I'm good at what I do because I can convey a message with an authoritative, yet approachable tone.  Plus, I smile a lot.
I'd love to show you how easy it is to work with me.  Submit a script for a no-cost audition.